To connect the RTX Icom to the serial port of the PC need to use a converter circuit signals, can build the interface using one of these circuits, or buy the original Icom (CT-17) or compatible.


There are many interfaces in sales of all types and prices just search on internet "sale Icom CI-V interface."

There are two types of interfaces: USB or Serial, are equivalent, the serial interfaces are less susceptible to radio frequency interference but requires a PC with a RS232 serial port, the USB ports can be used on all PCs.


For those who also want to use the RTX with digital modes like PSK31, JT65, etc ... must look for an interface that has also the audio connections radio <-> PC.

Finally for those who want to challenge themselves with a soldering iron here are some simple patterns of serial interfaces.


Transistors interface: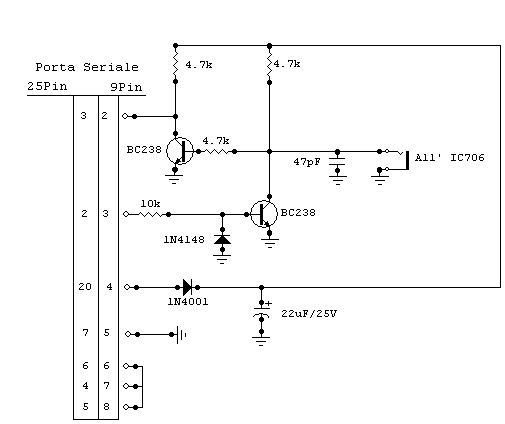 ____________________________________________________________________________________________


Interface using the MAX232 IC to the advantage of greater speed and reliability than the transistor interface: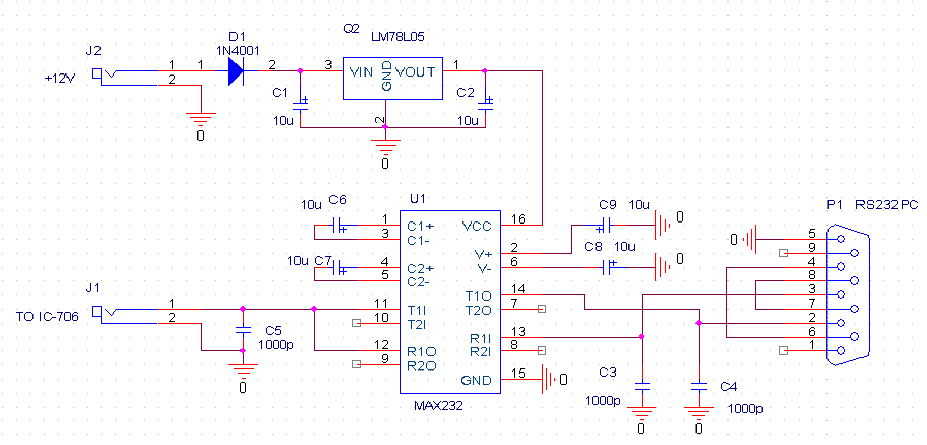 ____________________________________________________________________________________________
From I2WQ : USB interface using the FTDI FT232R module for Arduino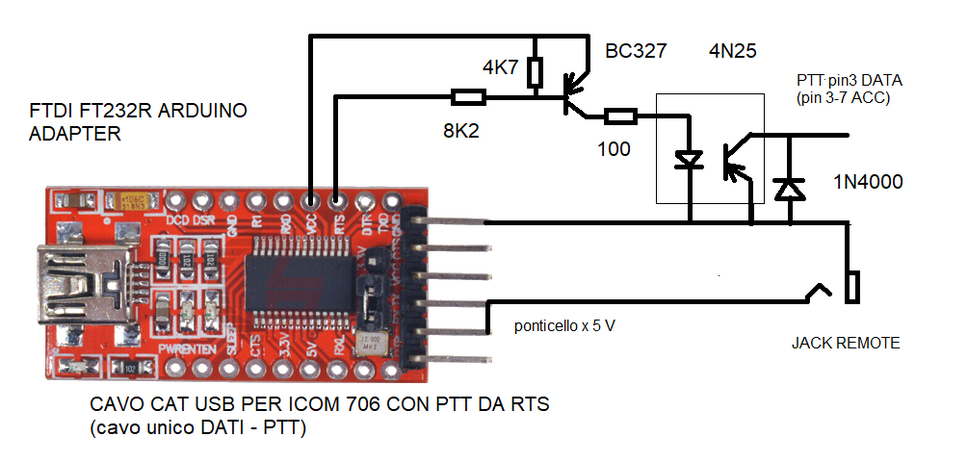 ____________________________________________________________________________________________
PTT Interface connector using the RTS signal of serial port:



____________________________________________________________________________________________

Interface for BKTkeyerCW plug-in: