IC7100BKT Registration
IC-7100
Icom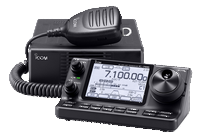 IC-7100
It allows you to use many of the program's features and it's completely free, just fill out this form and you'll receive the code for free via e-mail.
Full version with free donation
Enables all program functions, all you need is a small contribution of your choice to support the development and improvement of the program.
Within 48 hours after receiving the donation you will receive the code for the Full version via E-Mail.
Thank you for your support.